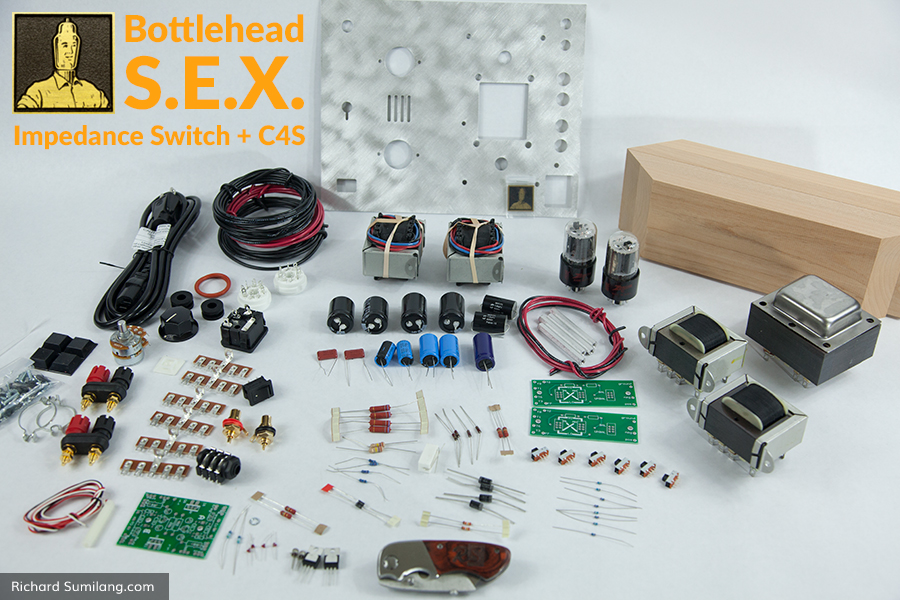 Impedance Switch and C4S Parts Revealed
There you have it. All the parts that I'll be assembling for the Bottlehead S.E.X. version 2.1. The parts in the image include the impedance switch and the C4S components. To the far left, there is a bag I didn't bother unraveling because it is mainly little screws and bolts that felt easy to lose.
Build Order
I will do incremental builds. This way I can test the quality of a build on it's own before adding additional components. This is a good practice I follow in daily software development and has proved helpful in debugging. The order will be as follows:
S.E.X. kit.
Impedance switch installation.
C4S Upgrade.
Read More